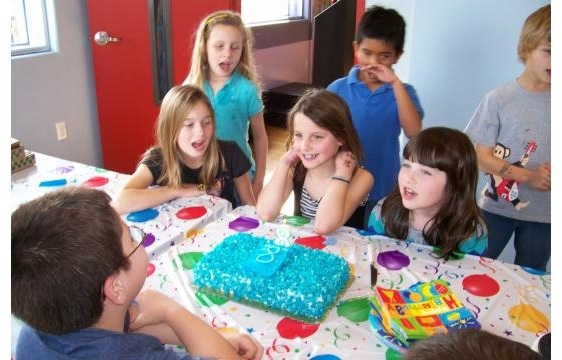 623 13th St, Paso Robles, CA 93446
The purpose of the Paso Robles Children's Museum is to develop and maintain an interactive educational facility for the children, families, and educators in our community, while showcasing the heritage of the Paso Robles Volunteer Firefighters. The exhibits showcase the heritage of Paso Robles, and include a 1944 firetruck, grape stomp ball pit, and an oak tree root tunnel, in addition to daily art projects, science stations, hands-on play areas, and more. The museum offers educational activities focused on families for the general public, as well as school and youth group programming.
About:
The museum's historic home was once the volunteer firehouse serving Paso Robles, and when the Children's Museum moved into the space its theme was designed to reflect the building's heritage. The building still resembles a classic firehouse, and the fireman's pole is still located in the main area of the museum. The building, which was built in 1940, underwent construction for 5 years to become the museum space that it is today. However, the building still maintains much of the feel of a firehouse, from the high ceilings to the large windows in the front where the doors for the fire trucks used to open. Some of the exhibits embrace the building's history as well, and a fire truck near the entrance is available for children to climb on and explore.
Testimonials:
"I'm a nanny of two girls (3 and 6 yrs). I've been taking them to the Paso Robles Children's Museum for 2 years now. The children's museum is always fun for the girls. It is a great place for children to learn, explore, and socialize. It is a little pricy, but worth it for a rainy day or monthly outing. My one complaint is their hours. Most weekdays they open at 11, which makes the children's museum hard to fit in between lunch and naps. I wish they opened at 10 AM during the weekdays… we'd get a yearly pass then." – Janelle T.
Offers:
free child admission with paid adult with coupon
Services Offered:
Children's Museum
Museum
Youth Organization
Birthday Parties
Special Events
Children's Art
Children's Science
Payment Accepted:
Cash
Check
Visa
MasterCard
Parking Situation: