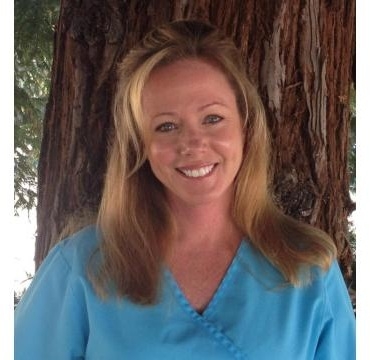 2138 Spring Street #C, Paso Robles, CA 93446
Gloria de Boer, Advanced Colon Hydrotherapist:
Internal Wellness provides colon hydrotherapy and colonics in Paso Robles. A colonic is a safe, effective method of removing waste from the large intestine without the use of drugs. Colonics gently cleanse and exercise the colon by filling and emptying the colon with filtered and temperature regulated water. Every function in your body, physical, emotional, mental, and spiritual is dependent on the attention that you give it. The elimination of undigested or fermented food and other wasted products is as important as the proper digestion and assimilation of food. The colon has been referred to as the sewer system of the body. It is the place where we store the waste material that most of us would rather not think about.
Healing begins with detox; the average American stores 1-12 pounds of fecal matter in their colon. If this toxic waste isn't rid of, it can cause disease and affect us emotionally. Colon cancer kills more men and women than prostate or breast cancer, so paying attention to this oft ignored part of the body is essential to life.
A colonic is very different than an enema. After the gentle insertion of a small tube, sterilized surgical tubing carries water in, and waste out in a gently pressurized system. Except for the brief insertion of the tube, you are fully covered during a colonic. There may be some slight discomfort if you pass gas, old waste matter, or have an extremely congested colon. Remember that if you have any doubts or fears, we are always happy to answer any questions you may have.
At Internal Wellness, we start with an initial series of three to six treatments. Years of improper eating habits cannot possibly by reverse overnight. More colon hydrotherapy may be helpful in cases of chronic constipation or a sluggish colon. Following the initial program, you and your therapist will find a program that is optimal for your colon health.
Additional Information:
Remove processed and preservative-laden products from your pantry and refrigerator and restock with whole, fresh foods.
Learn to read labels.
Choose organic meats, fruits and vegetables as often as possible.
Drink plenty of purified water
(1/2 your body weight in ounces every day).
Replace colas, diet sodas and sugary drinks with herbal teas.
Alkalize your system each morning by drinking 8 oz. of purified water with the juice of 1/2 of a lemon added.
Replace sugar with lo han or stevia. Avoid artificial sweeteners.
Make sure the oils you use are cold-pressed such as olive, safflower, peanut, sesame, grapeseed or coconut. Use butter, not margarine.
Wash all fruits and vegetables with a vegetable wash (from the health food store) or a 3% hydrogen peroxide solution.
Soak nuts, seeds and beans overnight for better digestion.
Slow down! Take time to chew your foods well. It takes 20 minutes for your brain to register satiety.
Reduce portion sizes, and eat smaller, more frequent meals.
Use Celtic sea salt instead of table salt for mineral replenishment.
The above supplements ensure good digestive health once your digestive tract regains balance.
Additional Recommendations for Optimal Digestion and Health:
? Be aware of your bowel health and frequency. At least one bowel movement each day is essential; two to three well-formed bowel movements daily are ideal.
? Avoid lifestyle habits that negatively impact good digestion and, ultimately, overall health. These include
Smoking
Overeating
Alcohol abuse
Exercise frequently, and breathe deeply.
From the owner:
My name is Gloria de Boer, I am a Board Certified I-ACT Advanced Level Colon Hydrotherapist. I became a therapist in 2006, getting my education at Northwest Career Institute in Las Vegas Nevada and went on to further my education at Internal Environment Institute in Santa Monica California.
I became a Colon Hydrotherapist after discovering what colon hydrotherapy did for my health after suffering for years with digestive issues. I became intrigued by the digestive system and learned the importance of keeping it healthy, hydrated and moving. I wanted to share the knowledge I have gained with others.
I look forward to working with you. Feel free to call me with any questions you may have. (805) 423-2719
Gloria de Boer
Trusted Associations:
I-ACT – Advanced Colon Hydrotherapist
Services Offered:
Colonics
Cleansing
Colon Hydrotherapy
Detox
Colon Health
Payment Accepted:
Cash
Check
Visa
MasterCard
Parking Situation: